Boulder Office

Address

4999 Pearl East Circle
Suite 201
Boulder, Colorado 80301
Showing 4-star reviews and above
10/10 recommend. Josiah went above and beyond for me. He worked his butt off and did the unthinkable within two months time. I was facing a prison sentence of 12-32 years. He managed to get the DA to agree to no jail and 3 years probation. ...
Show More

10/10 recommend. Josiah went above and beyond for me. He worked his butt off and did the unthinkable within two months time. I was facing a prison sentence of 12-32 years. He managed to get the DA to agree to no jail and 3 years probation. What a relief it was! I'm super grateful for what Josiah and Lisa have done for me and would recommend them to any of my friends, family or strangers. Super pleasant to be around, very communicative, have a ton of experience and knowledge in all fields.
Show Less

Mr. Cohen did a good job of setting expectations, and then exceeded them. My case was dismissed and I couldn't be happier with the quality of service. Mr. Cohen performed a very thorough investigation and kept me up to date on what was happ...
Show More

Mr. Cohen did a good job of setting expectations, and then exceeded them. My case was dismissed and I couldn't be happier with the quality of service. Mr. Cohen performed a very thorough investigation and kept me up to date on what was happening with my case, as well as why.
Show Less

It was a pleasure working with Mr Cohen. Respectful, honest and knowledgeable, couldn't of done better.

Working with Valerie was great. She was very knowledgeable about the laws surrounding my case and extremely professional. She made the process manageable and was very trustworthy.

We worked with Valerie Cole and she was exceptional. She has a unique way as an attorney of being thoughtful, and yet very direct and to the point. She doesn't swing up and down, always calm and professional. She sees the big picture and it...
Show More

We worked with Valerie Cole and she was exceptional. She has a unique way as an attorney of being thoughtful, and yet very direct and to the point. She doesn't swing up and down, always calm and professional. She sees the big picture and it was obvious that she did her research and was prepared and genuinely believable. She was great at explaining situations, strategy, and information while also being realistic and not giving false hope. At each point, she set our expectations, gave us insights that we needed to be prepared, and was available for our questions. In court, she confidently spoke and questioned, and held her ground without being overbearing or insulting to the others in the room. We had a great experience working with Valerie Cole & Lisa Polansky.
Show Less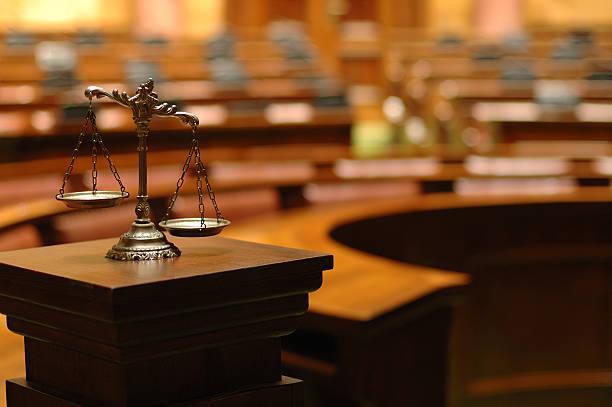 posted: Jul. 28, 2020
Lisa Polansky
Many people believe that the moment the jury finds you guilty, or you accept a plea of guilty, that is the end of the line. At the Polansky Law Firm, we specialize in appeals and creative "collateral attacks." The moment your conviction enters, our opportunities to fight for you are just beginning.
There are several avenues of postconviction relief we can help you pursue, depending on your situation.
Direct Appeals
If you are convicted of a petty offense or a misdemeanor in a county or municipal court, we can appeal your case to the District Court, and ask them to review your conviction based on errors at your trial, or errors in your advisement before accepting a plea.
If you were convicted of a felony in the District Court, we can appeal your case to the Colorado Court of Appeals.
If you were convicted in violation of your rights, your conviction should not stand: but you have to act quickly. A felony appeal must be filed within forty-five days of your conviction, and a misdemeanor appeal must be filed within thirty-five days. If the time has passed for an appeal, sometimes courts will allow your appeal to go forward outside of the time limit for "good cause shown."
You should speak with one of our attorneys about your options as soon as possible if you believe your conviction was obtained in violation of your rights.
Other Postconviction Remedies
Even if the reviewing court decides that your conviction may remain after an appeal, the fight is not over. Rule 35 of the Colorado Rules of Criminal Procedure allow us to help petition to correct your illegal sentence, reduce your sentence, or obtain a new trial if your attorney was ineffective.
Rule 35(a): For example, if you were sentenced to prison and probation for the same charges, new Colorado case law says that your sentence is illegal, and it can be corrected at any time. We can petition the Court to grant you a new, legal sentence.
Rule 35(b): Even if your sentence was legal, within 126 days of your sentencing, we can help you petition the Court to reduce your sentence.
Rule 35(c):
If you pleaded guilty, but you believe that your attorney gave you incorrect advice about your sentence, or the consequences your conviction would have regarding your job or your immigration status, you might be eligible to petition the Court for a new trial.
If you were found guilty at a trial, but you believe your attorney was ineffective in representing you, and that caused you to be convicted, you might also be entitled to a new trial.
You have a constitutional right not only to be represented at trial, but a right to be represented competently.
If your lawyer was ineffective and that caused you to take a deal or be found guilty, your conviction is unconstitutional.
Like a direct appeal or a reduction of sentence action under Rule 35(b), a Rule 35(c) is time-sensitive. If you believe your conviction is unconstitutional because of your attorney's poor performance, you need to act swiftly. A Rule 35(c) Petition for a petty offense must be brought in 6 months; for a misdemeanors 18 months; for most felonies 3 years. Only a Petition regarding a class 1 felony, like homicide, can be brought at any time. Like a direct appeal, even if you believe you may have missed the filing deadline, sometimes your Petition can still be brought for "good cause shown." You should give us a call as soon as possible to discuss your options if you believe you received ineffective assistance of counsel that led to your conviction.
Many people try to submit a Rule 35(c) Petition on their own. This can be problematic—if you submit a Petition and miss any legal issues, the Court might find that you've waived those issues, even if you have no legal training. Even if you hire an attorney to add claims to your petition, the Court could find that the portion the attorney added is "successive," and only look at your original claims, eliminating the opportunity to get the relief you're entitled to.
The Bottom Line
At the Polansky Law Firm, we don't believe in giving up after you're found guilty. We believe that the fight for justice continues long after judge gives you a sentence, but if you wait too long, you may lose your chance to finally get justice after an unconstitutional conviction. We specialize in bringing creative, zealous and unwavering challenges to flawed convictions. Call us to discuss your options.